What's new & improved on 4cabling.com.au when you're logged in?
Get all the tools you need to make managing your orders a breeze!
FEATURE #1
Obviously, if you have an account with us, we know each other pretty well, so we've simplified your home page with handy buttons to take you right to the tools you need.
We've also added a super quick way to find your Account Manager or Sales Support contact details, we have added their details to the top of your dashboard and home pages.
PRO TIP: quickly get to the home page by clicking on the 4Cabling logo at the top of any page!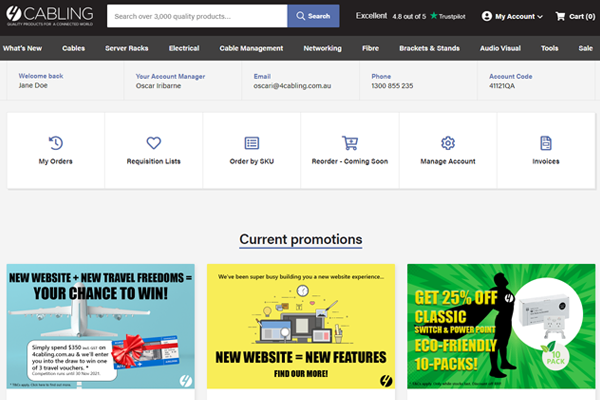 ---
FEATURE #2
See specific stock levels by location
Not only will you see if a product is in stock or not, you'll see how many units we have in each location.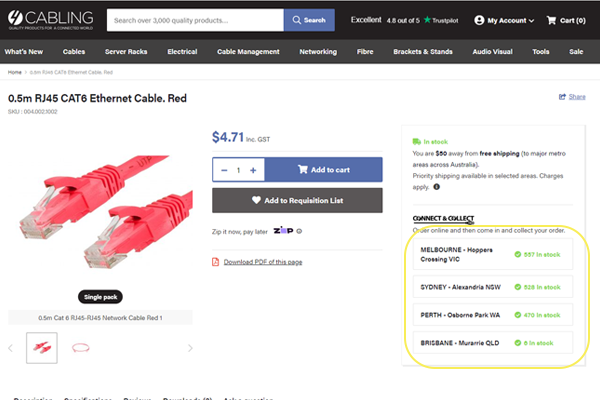 ---
FEATURE #3
If you have an Account Manager assigned to you, you have probably applied for a trade account with us.
If that is the case, when you login, you'll see your agreed trade pricing.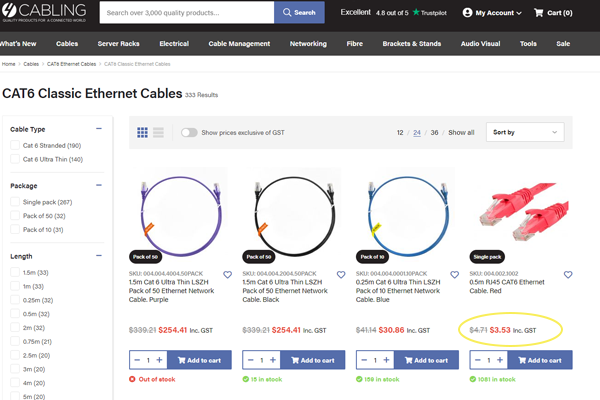 ---
FEATURE #4
Create Requisition Lists for Projects
Want to add products to different project lists? We can help!
Simply click on the heart icon on any product list or product detail page and create a new requisition list or add the item to an existing requisition list.
Once you're done, you can edit your list and then add the items to your cart in one go!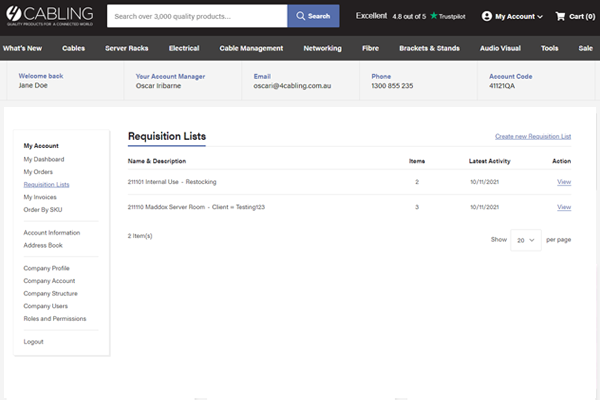 ---
FEATURE #5
Past Invoices available to download
You asked, we answered. Rather than having to trawl through your emails or track down your Account Manager, you can access your recent invoices straight from your dashboard.
This includes invoices placed over the phone, email or counter!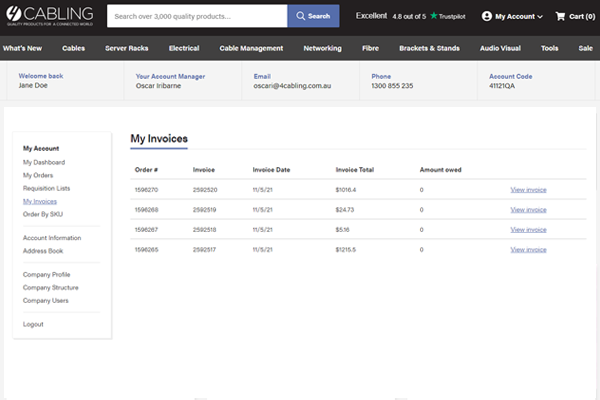 ---
FEATURE #6
View your order status from you My Account or My Orders section.
PLUS: Click into an order to see tracking information.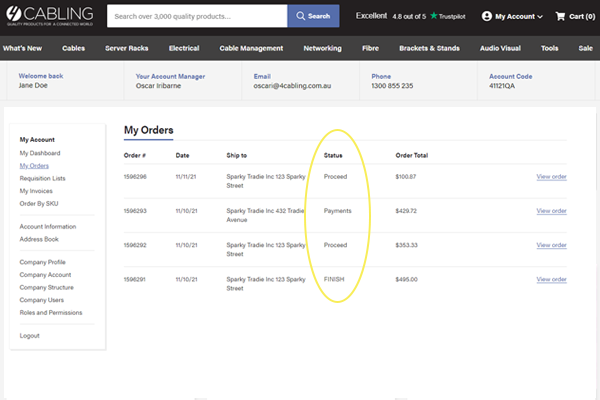 ---
FEATURE #7
Manage multiple users for your business account
In the past you each had your own individual logins. That will still be the case, however you will be linked to a Company Account, which means you can be sure that you're seeing the correct information.
Additionally, your Admin user will be able add or edit users as needed.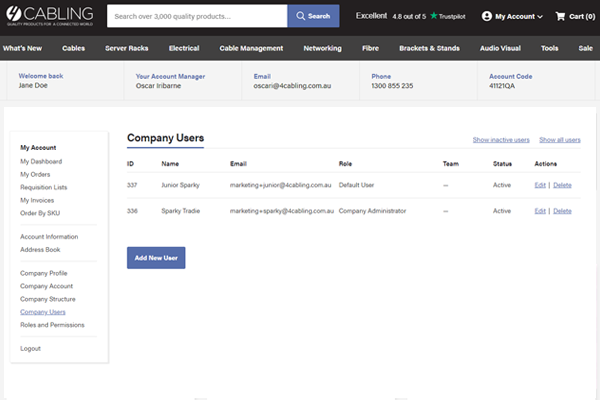 ---
We hope you enjoy these new features. We will have some new ones in the coming months for you too!