4Cabling Certifications & Accreditations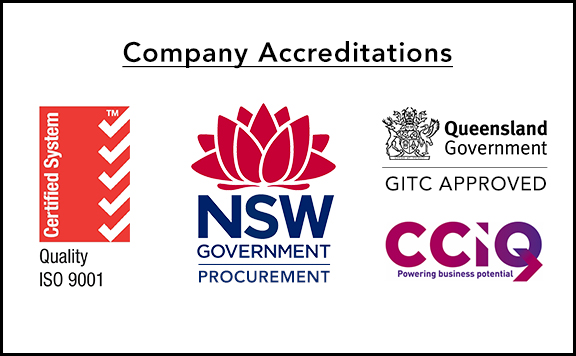 ISO 9001 Certified
NSW Government Procurement
GITC: Queensland Government Procurement
CCIQ: Chamber of Commerce and Industry in Queensland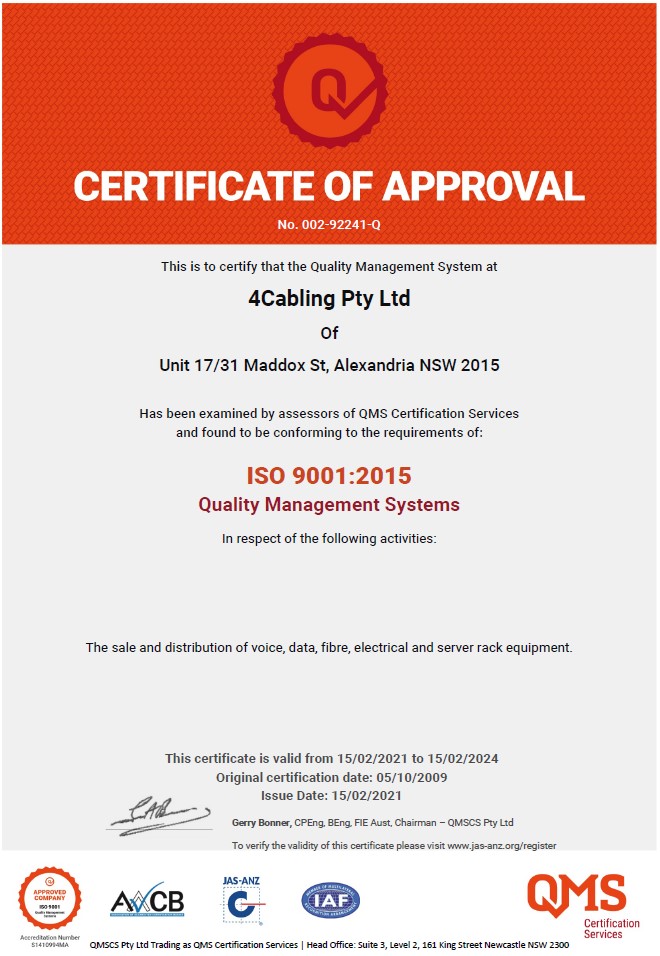 Greentag certification
We are proud to announce that our cables, cable reels, patch cords, and conduit products have received the prestigious Global GreenTag certification.
Global GreenTag is a highly respected and widely recognised ecolabel that independently assures that every product is fitness tested and certified under their leading certification programs, which use the world's best scientific methods.
This certification is a testament to our commitment to providing our customers with high-quality and environmentally sustainable products. We understand the importance of protecting the environment and are proud to offer products that meet the highest standards for environmental performance.
We hope that you will consider choosing our Global GreenTag certified products for your next project, knowing that they are not only of high quality but also contribute to a more sustainable future.
Find us at:

https://www.globalgreentag.com/products/four-cabling-assorted-cables/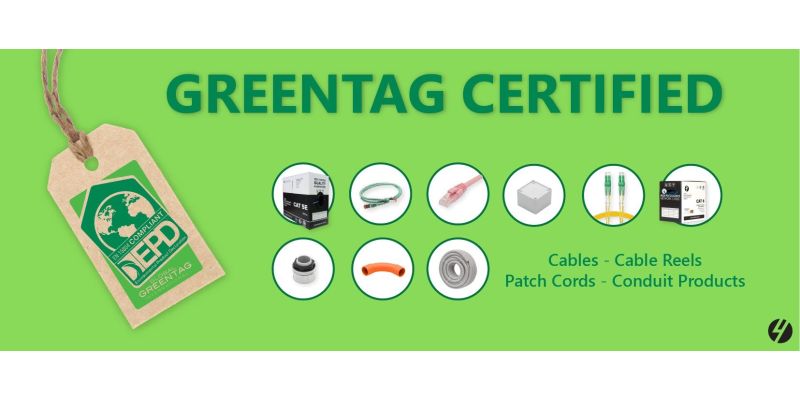 BISCI Membership
4Cabling is a proud member of BICSI South Pacific - the world's leading industry standard association supporting the advancement of the information and communications technology (ICT) community. Since its conception, BICSI has been proactively creating standards and guidelines for the ICT industry.
BICSI standards are ANSI accredited. BICSI serves nearly 23,000 ICT professionals worldwide, including designers, installers and technicians. By being part of the worldwide association in ICT standards, 4Cabling is at the forefront of Australia's Information and Communications Technology Industry.