In many workplaces, the art of ergonomics is paramount, however, we don't necessarily go to the same lengths at home when, really, it should be the place we are most comfortable.
An ergonomic set-up ensures the space you work, relax, or sleep is most in line with how the body works, ultimately preventing injury. At 4Cabling, we sell the tools and equipment to modify your existing set-up and make it work for you and your body.
For the home worker
Okay, so you've invested in a fancy chair for your home office, one that gives you all the power to make the executive decisions (we won't tell your boss). However, without the right adjustments, it's arguably nothing more than a cool looking chair. There is an easy test you can conduct to see if your workspace is set up correctly for your body: when sat on the chair, your feet should be firmly on the ground, while the URL bar of your computer browser should sit directly in your eye line. Not happening? Time to get adjusting.
Starting at the feet, a footstool is great for those on the shorter side - but there'll be no kicking back in the workday, as the chairback shouldn't recline more than a 100 or 110-degree angle. Now, onto the desk: secure your monitor(s) to single or double Desk Mount Monitor Arms. These facilitate more adjustment to your screen using free-titling or a 360-degree rotary VESA plate, and some come with an in-built gas spring for smooth movement. The Monitor Arms include a detachable VESA plate, grommet mount, and desk clamp for easy installation.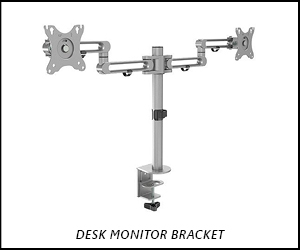 For the keen gamer and Netflix binger
There's nothing more frustrating than a defeat that came as a result of being distracted. Never again lose a second's play by trying to make yourself more comfortable: have your gaming set-up suited to your bespoke needs before you even press play. For computer games, use Desk Mount Monitor Arms in the same way as you would for a home office, while for TV screens, mount to the wall in the best position for your chair/sofa using a TV bracket. 4Cabling offer TV brackets for a range of TV sizes - be it 17 or 70 inches wide - and for different styles of TV. Grab the right HDMI cable for your console, and you're good to go.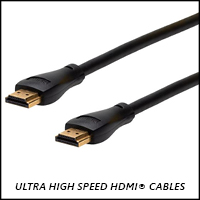 4Cabling. Quality products for a connected world.